There are several cloud services, but which one is the best fit for your organization? After reading this blog, you'll have a better idea of this and be up to date in a short time when it comes to understanding the layering of the cloud.
As a rule, four cloud services are defined: Infrastructure as a Service (IaaS), Platform as a Service (PaaS), Software as a Service (SaaS) and Serverless. You can think of these as a pyramid of different levels.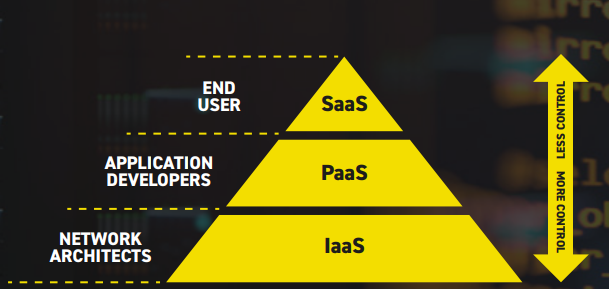 Each step up means more things are taken out of your hands as a user. Each type of cloud service offers different levels of control, flexibility and management.
OPPORTUNITIES AND POSSIBILITIES, WHERE ARE THEY FOR YOU?
To help you determine where the most opportunities lie for you, we briefly explain the different models below.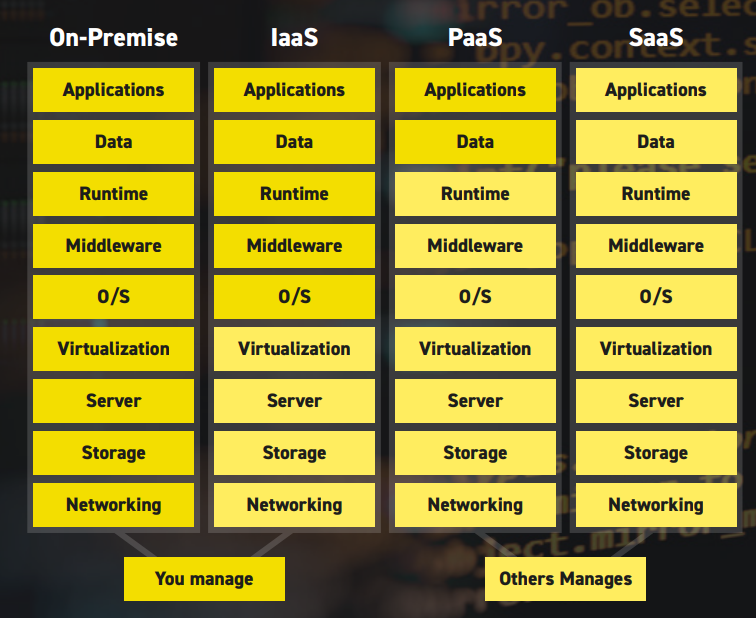 INFRASTRUCTURE AS A SERVICE (IAAS): VIRTUAL MACHINE HAS LEFT THE BUILDING
With IaaS, you put virtual machines that were previously in a data center or even in the office ("in the building") into the cloud. This won't get you the biggest cost savings right away, but this is the first step toward saving money. You can quickly and easily scale up/down manually with virtual machines in the cloud, so you only pay based on what you use. With IaaS, you avoid the cost of purchasing and managing physical servers and data center infrastructure (backup, archiving, etc.). You remain personally responsible for configuring and maintaining the environment running on this infrastructure (middleware, operating system).
PLATFORM AS A SERVICE (PAAS)
PaaS is a complete development and deployment environment in the cloud. Like Iaas, PaaS includes infrastructure (servers, storage, networks) but now you also outsource the setup, configuration, management and monitoring of middleware, development tools, BI (Business Intelligence) services, and more. Developers can develop, compile and run their software applications without worrying about the underlying infrastructure. In doing so, they spend their time more efficiently.
SOFTWARE AS A SERVICE (SAAS)
SaaS is software offered as an online service. The organization does not have to purchase the software, but enters into a monthly contract per user, for example, possibly in combination with other parameters. The SaaS provider ensures that the application is always up-and-running in the cloud; the user uses the application online.
SERVERLESS
To get right to the point: Serverless does not mean no or fewer servers. In that respect, it is a misnomer.
With Serverless Compute, the provider dynamically manages resource allocation, eliminating the need for software developers to deal with servers (servers, infrastructure and operating systems). And because of that, it looks like your software is running without servers.
Cloud providers are currently investing the most in serverless. If you want to get ahead in your market,then this is the way to go. Cloud providers invest in this, so that your software architecture settles further into their cloud. Benefits? The additional functionality and speed of development. The downside? Making it harder to break free from the cloud, also known as lock-in. Our opinion? The disadvantage outweighs the benefits that serverless offers, so Let's Go Serverless!
TAKING ADVANTAGE OF THE CLOUD; WHERE DO YOU STEP IN?
Where to get in or further invest in the cloud and where the most opportunities lie for your organization is different for each organization. Indeed, the most appropriate cloud service model may vary from application to application. You may start with a single service or already need full implementation of all four immediately (think: Start-up without legacy software), it all depends on the scope and complexity of your organization.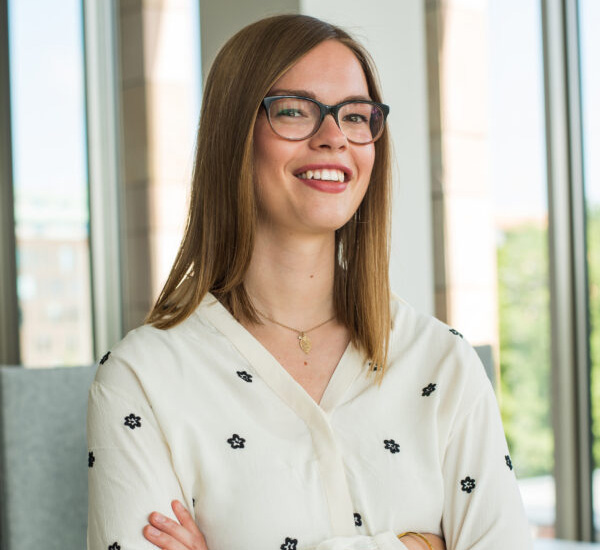 Sparring with Lindy about cost savings in the cloud?