Chapter Rotterdam
AS A DEVELOPER, DO YOU LIVE WEST OF THE RANDSTAD?
In chapter Rotterdam, we combine a no-nonsense work mentality with the unique Rotterdam culture. With clients such as Eneco, Litebit and Greenchoice, innovation is always at the forefront and we ensure that our market value in the region is always the best of the best. For example, are you from Rotterdam, Gouda, Schiedam, Dordrecht, Maasvlakte or Gorinchem? Then you can quickly get started in our chapter!
Software engineering in rotterdam
Rotterdam, city of hard-working port workers and down-to-earth Rotterdammers. Here there is no talking, but doing. And that's exactly what software engineers need. No fuss, just hard work on innovative projects.
Rotterdam is home to a thriving tech community with companies likeLitebit, Eneco and Greenchoice. No shortage of challenges and opportunities to develop yourself as a software engineer.
So, what are you waiting for? Come to Rotterdam and become part of our chapter of hard workers and innovators.
reviews
What do our rockstars say?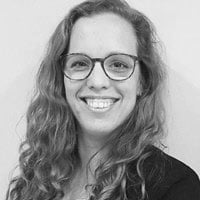 Team Rockstars IT puts its developers #1 in a very unique and personal way!
Engineers
KNOW YOUR WORTH.
As a developer, it is important to know your market value. In Rotterdam, the market is strong and salaries are competitive. But more importantly, if you know what your value is, you will be stronger in negotiations for flexible working hours, more vacation or working on challenging projects that make your heart beat faster.
Fill out the tool to find out what salary you should get as software engineers. You will receive your market value from us within one business day at the 06 number you provided. If you wish, we will remove your number afterwards.
Wondering if you should be earning more? We are going to figure this out for you.
"*" indicates required fields
Meer verdienen met het
70/30 model
Working in Team Rockstars IT's 70/30 model means no risk. You get a permanent contract right away and you always get the same fixed salary, even if you don't have an assignment for a while.
Your fixed salary grows annually with your hourly rate. In addition to the fixed part, you will also earn a variable salary. This is the difference between the fixed revenue you get and your total 70% revenue.
YOUR TALENT MANAGERS AND SUPPORTERS