craft your career
No career path is the same. That's why we offer jobcrafting, which means you can shape your career with us yourself. We believe in the power of knowledge, talent and personality, which is why we have our own development program called Rockademy.
zo helpen wij
building your career together
wat wil jij worden?
career paths
We are a home for engineers. A community that helps each other grow, personally and professionally. And that is exactly what we offer our software engineers: tools and guidance in their career development for optimal jobcrafting. Which path suits your growth, your development and your happiness?
opleidingshuis
rockademy softskills training
At Team Rockstars IT, you can jobcraft your career your way and with the help of our development program, Rockademy. We provide the tools and support, and you set the direction. Of course this can be done with hard skills, but just as important are the soft skills.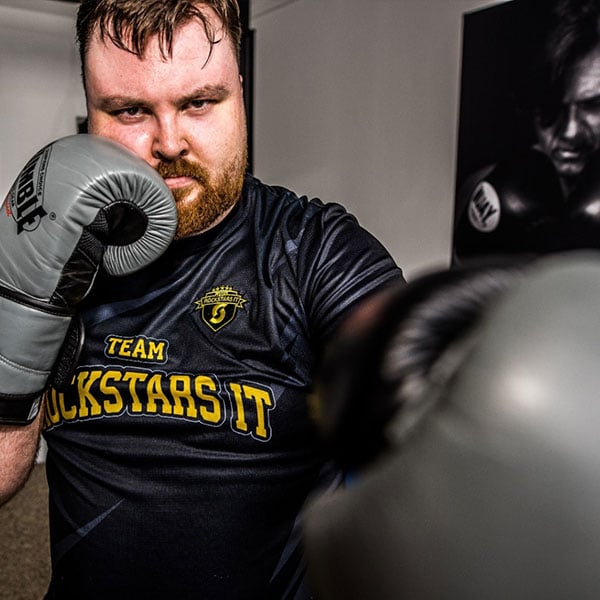 personal leadership
The DEV program lays the foundation in personal leadership: knowing yourself and leading yourself, your work, your environment and your life from there. The more insight you develop into yourself, the better you can position yourself in your position, team and organization. Together with your group, you will dive into this adventure during a weekend working on your personal growth.
Training weekends in a nutshell
Special connection with your group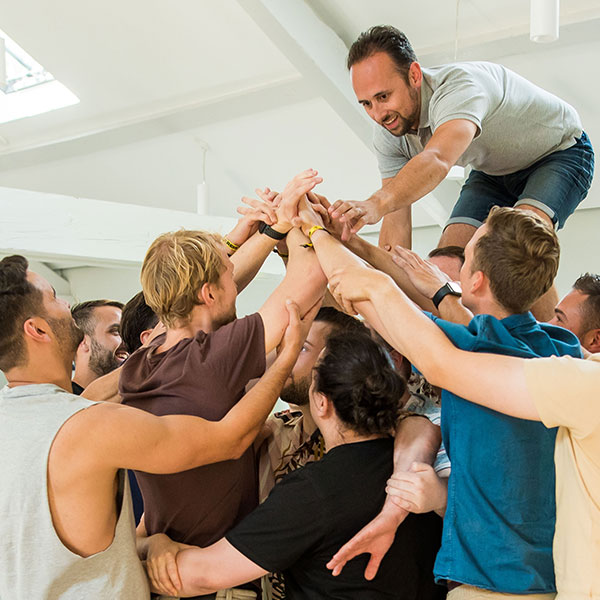 leadership competencies
For engineers who have taken the first steps into a new role. The development of your leadership skills is the common thread.
Regardless of your work experience, we will always work with the Talent Manager to determine which pathway is appropriate for the stage of your career!
You can think of the following roles: – Senior Developer – Lead Developer – (Lead) Architect – Scrum Master – Product Owner – Project Manager – Solutions Architect – Enterprise Architect – Cloud Architect – Business Partner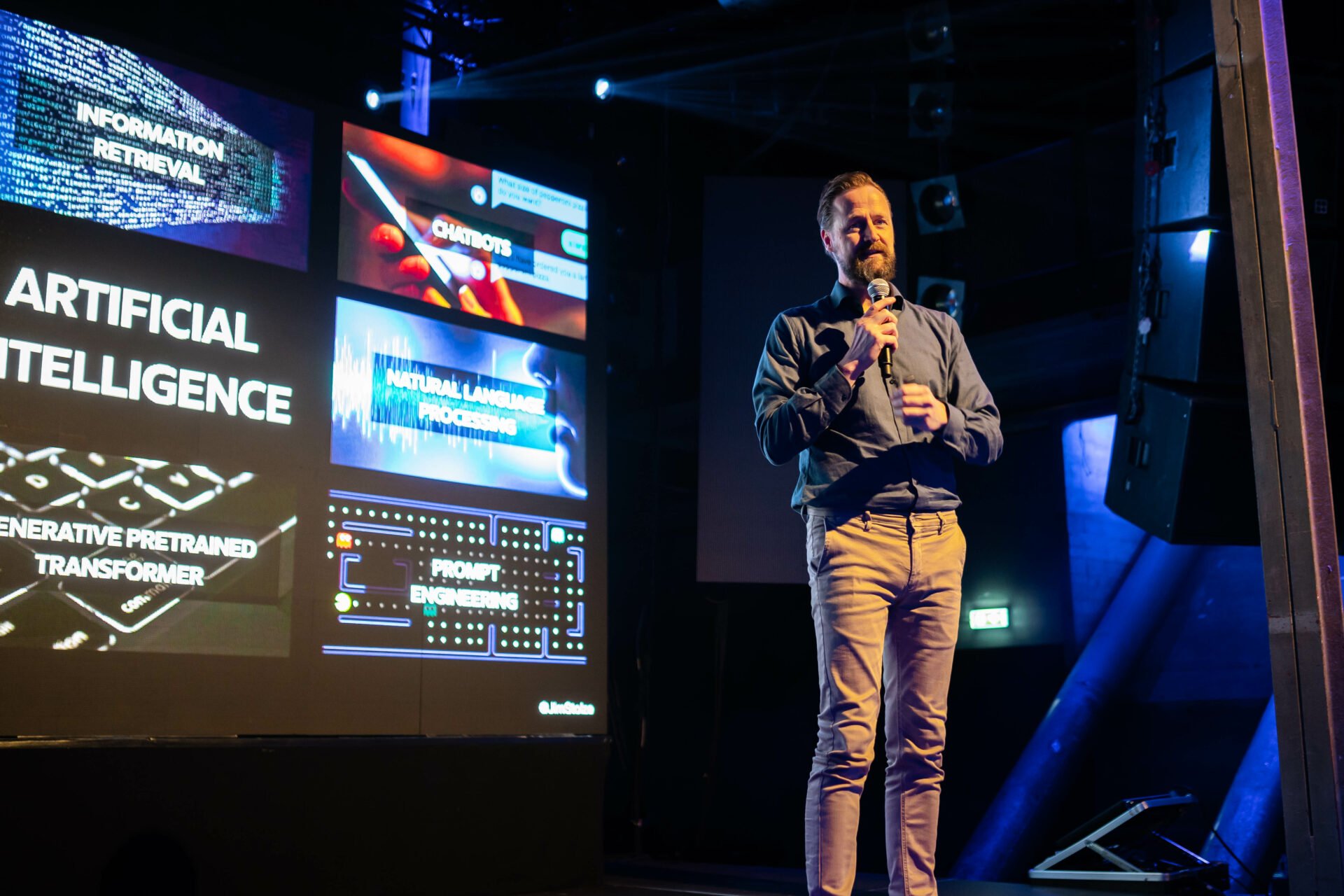 like a rock star
Presenting like a Rockstar is designed specifically for Rockstars, from junior to senior level, who would like to be able to present their work in a small or large setting inside and/or outside your project to an audience of diverse backgrounds.
Together with Alexandra Sips of LEX-Company, we offer two 4-hour sessions to help you improve your presentation skills.
Learn how to present your work in an interesting and understandable way by combining analytical, storytelling and theatrical techniques.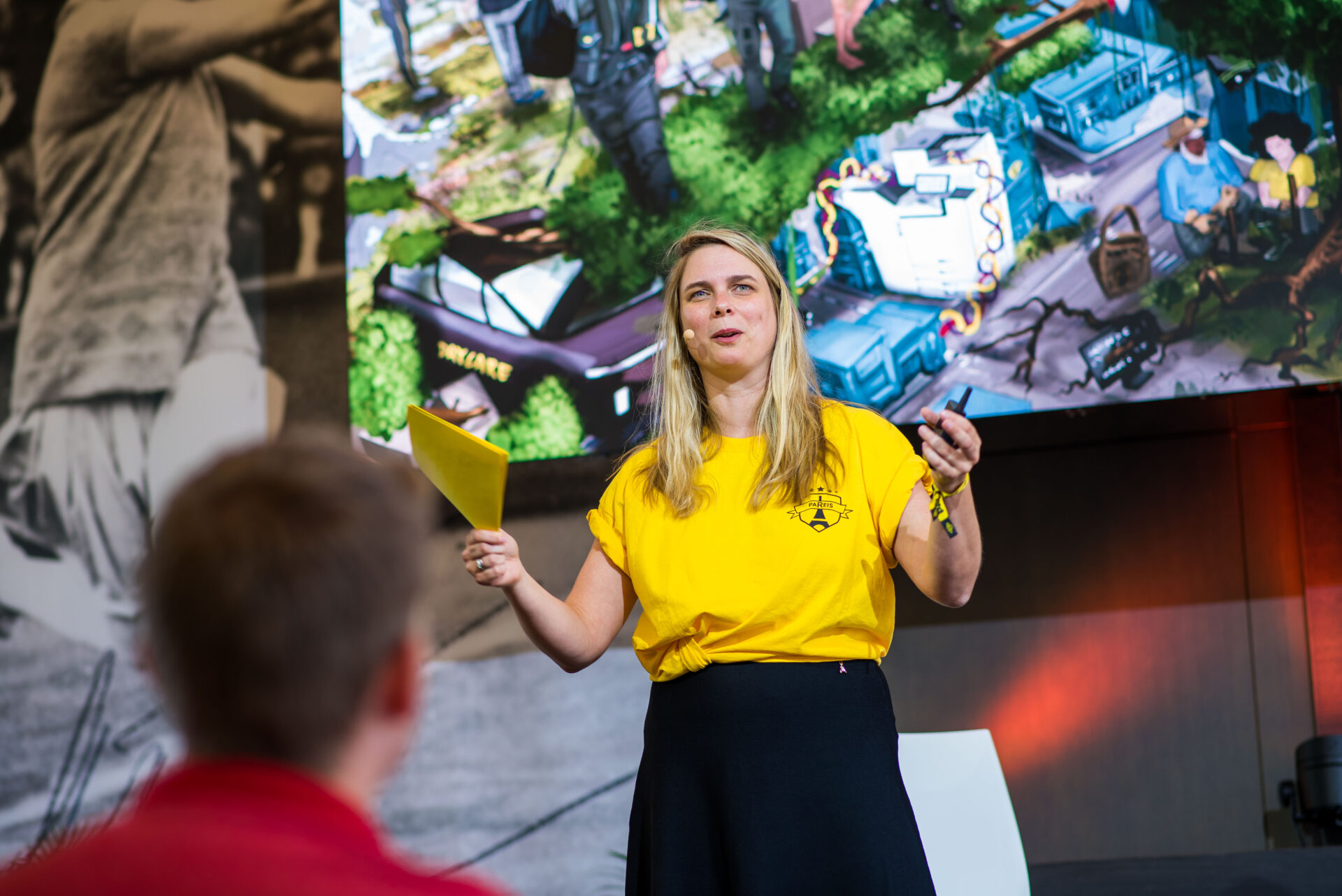 lead the way
The Frontrunners Program is designed for engineers who want to be at the forefront and develop in their role. The program consists of a group of 10 Frontrunners who collectively address organizational issues received from our MT over the course of a year. Every 4 months a new theme is covered and a book is the focus. At the end of each period, the Frontrunners give an advisory presentation to the MT. In addition, participants receive professional support and have intervision sessions with house coaches Anne van Doormalen and Eline Post every 6 weeks. Personal development is also encouraged and a buddy is assigned from the MT to support during the year.
personal alignment.
The different life stages of our IT Rockstars bring different needs. We understand that. Depending on your stage of life, you often have other priorities and commitments, such as starting a family, caring for elderly relatives, buying a house, etc.
For each phase, we offer various additional services or services. Think mortgage advice, a sleep coach for young parents, but also simply understanding when you can't or don't want to come to all the social events.
rock your career podcasts
hoe word ik it-coach of it-trainer?
coach/trainer
As a coach/trainer, you will help employees develop their skills and maximize their potential. You provide guidance in daily activities and support in achieving personal and professional goals. By providing individual as well as team coaching sessions and training, you ensure that employees stay motivated and engaged. You are a mentor who listens to challenges and helps them find solutions. This is how you contribute to a positive and productive work environment.
Back to top
hoe word ik business consultant?
business consultancy
As a business consultant, you will support employees in solving complex business issues and finding new opportunities. You analyze business processes and identify improvement opportunities. Your expertise in e.g. data, devops, cloud or JAVA allows you to help your clients make the right decisions. You work closely with teams and stakeholders to understand and translate business objectives into concrete action plans. Your communication skills and presentation skills are crucial in this role to convey your findings and recommendations clearly and persuasively.
Back to top
hoe word ik de beste engineer?
brilliant developer
If you want to become the very best software developer, you can set yourself apart from other developers and make a big impact on the software industry. By improving your skills and knowledge, you can create innovative solutions that can change the world. You can also be an example to others and inspire them to be their best. Moreover, as the very best software developer, you will have the opportunity to work in the most prestigious tech companies and earn a high salary. It takes a lot of time, effort and perseverance to become the very best software developer, but the rewards are enormous. So if you want to challenge yourself and turn your passion for technology into success, this is what you should aim for!
Back to top
hoe start ik als zzp'er of ondernemer?
self-employed entrepreneur
As a software engineer at Team Rockstars, you will have gained experience at various companies and projects. If you want to develop yourself further and have more freedom, starting your own business or working as a self-employed person may be a good option.
Starting your own business or self-employment gives you the opportunity to decide which projects to take on and which direction to take your career. You also have more flexibility in your working hours and location.
Of course, there are challenges when starting your own business or working as a self-employed person. You have to look for clients and assignments on your own, and building a network is essential. You must also keep your own records and accounts and ensure a stable income.
Our
Rockademy
has several training courses that match this ambition and associated challenges.
Back to top
hoe word ik it-manager of cto?
manager/cto
Are you considering making the move to manager or CTO? A number of Rockstars have gone before you. We lovingly guided them to this step in their careers. Also onour's own CTO, Koen Aerts, went from techie to manager more than 10 years ago. In his article Career Stress! he tells more about this.
As a CTO or manager, you can not only continue to use your technical knowledge, but also develop your leadership skills and influence business strategy. As a manager, you will be responsible for supervising a team of software engineers. You will work with other departments and make technical- as well as financial and operational decisions. You are the bridge between the engineers and management, so you must be a strong communicator.
As CTO, you are responsible for the technological vision of the company. You must constantly keep abreast of new developments and trends in technology and translate them into a strategy for the company.
Back to top
hoe word ik product owner?
product owner
As a product owner, you are responsible for determining and prioritizing the functionality of a product. You will work closely with the development teams and other stakeholders to ensure the product meets customer needs. You will also be responsible for communicating product progress to all stakeholders and taking action based on feedback.
It is important that you are able to work in an agile environment and deal with changes in priorities and deadlines. As a product owner, you are the driving force behind the success of a product and have a crucial role in achieving business goals.
hoe word ik scrum master?
scrum master
As Scrum Master, you will be responsible for facilitating and coaching the Scrum team. You are the bridge between the team and the Product Owner and ensure that the Scrum process runs smoothly. You take care of various Scrum ceremonies, such as sprint planning, daily stand-up, sprint review and retrospective.
You support the team in solving obstacles and achieving their goals. You ensure that team members understand each other and work well together, and you ensure that everyone on the team understands their role.
You can recognize and solve problems and obstacles, and you ensure that the team continues to improve itself. In short, as Scrum Master, you are the driving force behind the success of the team and ensure that everyone can work effectively and efficiently.
hoe word ik special agent?
special agent/tribelead
Speaking at international conferences, writing books or contributing to open source projects. How cool is it to be among the greats?
Being the best in your technical field speaks incredibly to the imagination. For some engineers, then, there is no higher goal than becoming MVP or Java Champion. We from Team Rockstars IT would also like to facilitate that. We are extremely proud that our Java Champion Edwin Derks is representing us internationally!
That's where the special agents program comes from. You will be helped to become known. In particular, the program helps across the softskill axis: exposure, learning to speak, persuasion, confidence, etc. The special agents group determines their own needs.
Most importantly, although we have a Special Agents program, we hope that everyone in our company feels like a special agent! Knowledge sharing is in our blood and we want to encourage it in everyone. So if you have ideas about knowledge sharing and we can help, please let us know!
Back to top
hoe word ik tech lead?
team lead / tech lead
As a Tech Lead/Team Lead, you are the technical leader of a development team. Your role is to set the technical direction of the team and communicate the technical strategy to other stakeholders. You will coach and mentor team members in their professional development and ensure they stay motivated. You will also be responsible for planning and coordinating technical projects and ensuring the quality of the delivered software. You make decisions about technologies, development tools, architecture and design patterns. As a tech lead, you must have a good understanding of the technologies the team is working with, as well as the business and customer needs. You will work with the product owner and other stakeholders to ensure that the product vision and goals are met. In addition, you will be responsible for creating a technical roadmap and monitoring progress and budgets. You are a bridge builder between engineering, product and management. Your job is to create an environment in which the team can perform optimally and the software is of high quality.
hoe word ik solutions architect?
(solutions) architect
As a (solutions) architect, you are responsible for designing and planning the technical solutions for software development projects. You work closely with clients and other stakeholders to understand their needs and turn them into viable solutions. You will leverage your broad technical knowledge and experience to select and implement appropriate technologies, architectures and design methods to fit the specific project requirements.
You will also be involved in preparing technical documentation, providing training and advising colleagues on technical issues. You will be a key player on the project team, working closely with the developers, testers, product owners and other stakeholders to ensure the project stays on track and achieves its intended goals.
Your extensive knowledge of software architecture and design enables you to analyze complex issues and translate them into feasible and well thought-out solutions. You are the bridge between the client and the project team and know how to translate technical capabilities into understandable language for the client and the team.
Back to top
info over loopbaanpaden
want to know more?
Feel free to contact us about career paths and related training and mentoring we offer. We will contact you within 2 business days.
"*" indicates required fields