we take care.
From mortgage advice, a course in self investing, a laundry and ironing service, to a barber and nail technician at work. We take care of you down to the last detail.
care package at our office.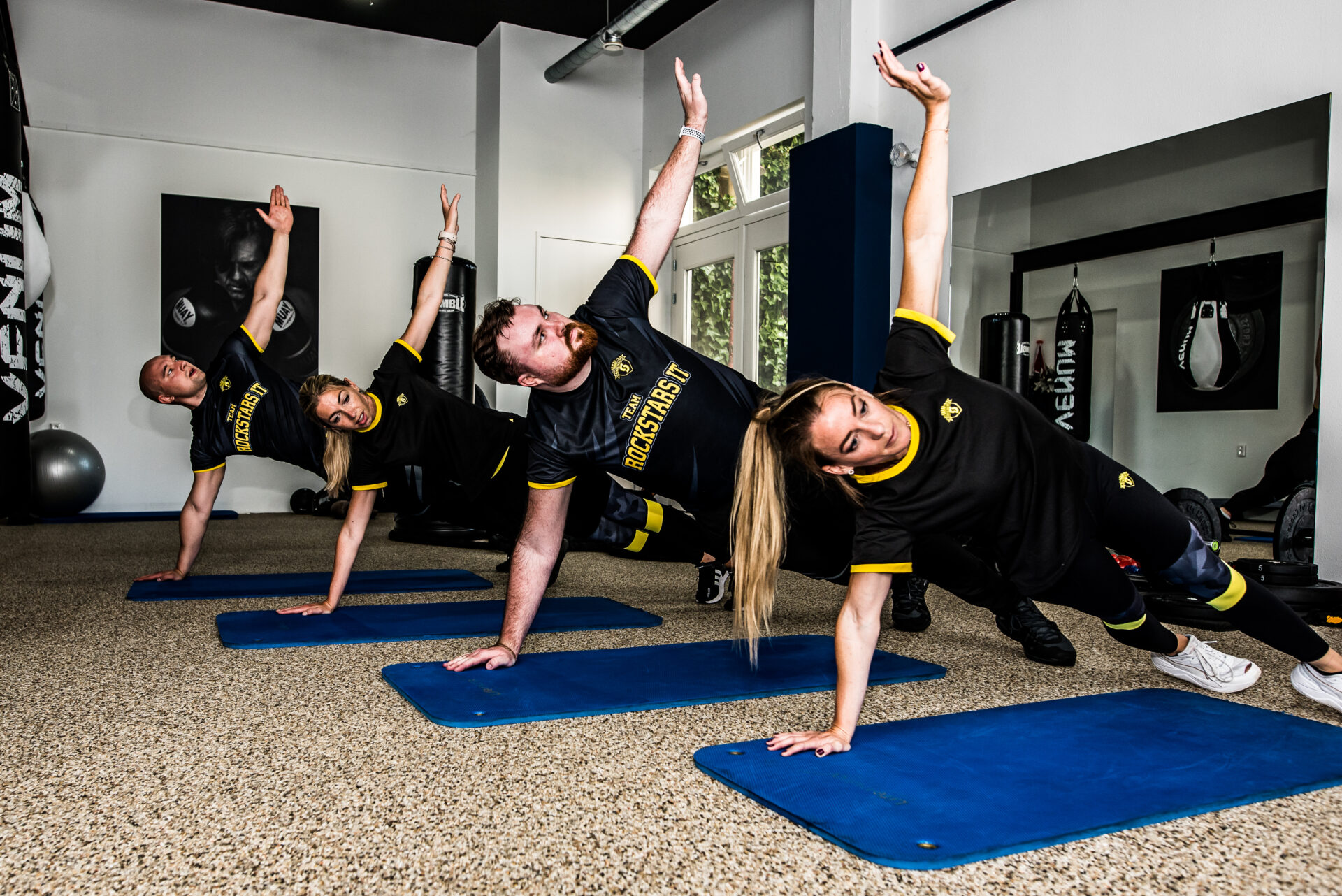 no pain no game.
As part of our commitment to work-life balance and well-being, our employees can use a personal trainer (only at our headquarters in Den Bosch).
Training with your peers is a super fun way to bond. Our always energetic personal trainer Jur has prepared a workout each week that each person can perform at his/her own level. Regular exercise improves mood, reduces stress and anxiety, improves sleep and cognitive function. At Team Rockstars, we believe that a healthy mind and body are essential for success in your work.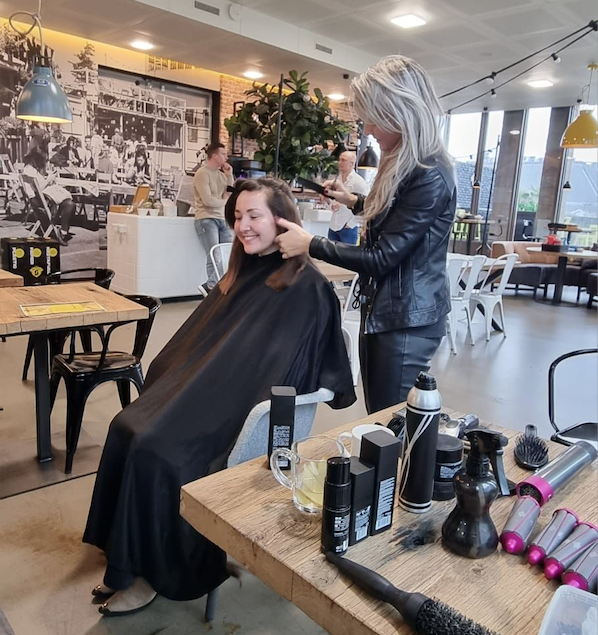 As long as your hair (beard) is right.
Spend no more time maintaining your hairstyle or beard outside of work hours. We offer an office haircut service to all our employees. Every month our regular hairdresser & barber visits our headquarters in Den Bosch and Amsterdam. It almost doesn't get more luxurious, does it?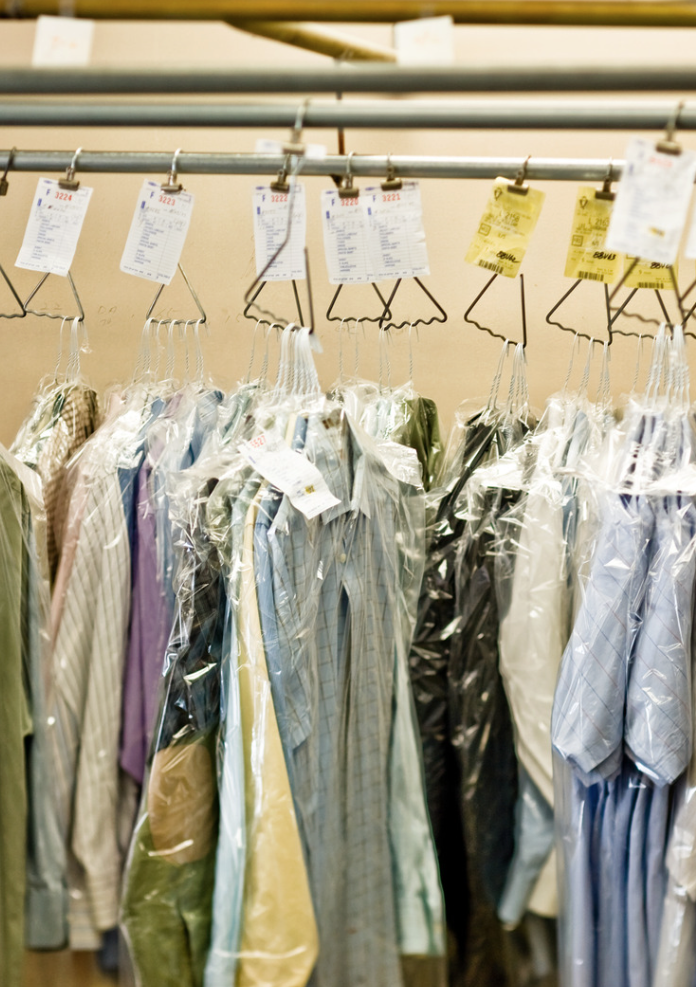 because laundry sucks.
Yes really, you no longer have to wash and iron your own shirts, blouses and/or dresses when you work with us. We have an in-house laundry and ironing service for our staff. Every Friday you hand in your dirty laundry, and a week later it hangs ironed and washed in the same place again!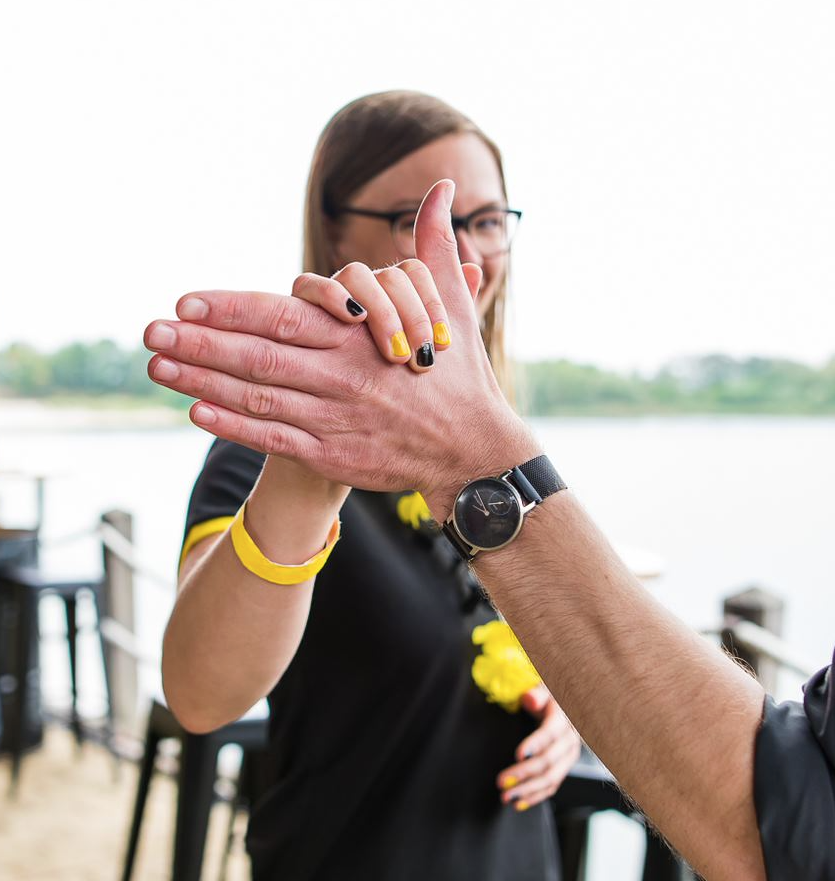 Nails, anyone?
Let's face it, this is obviously indulgence pure and simple. But also: where do you find the time? Suppose you also have children, you then have to take them with you after work hours. Not very convenient.
Because nail care is important for many women and men (beautiful painted nails give a boost to your self-confidence), we lovingly and happily offer this service. Every three weeks you can have your nails taken care of at our headquarters in Amsterdam and Den Bosch.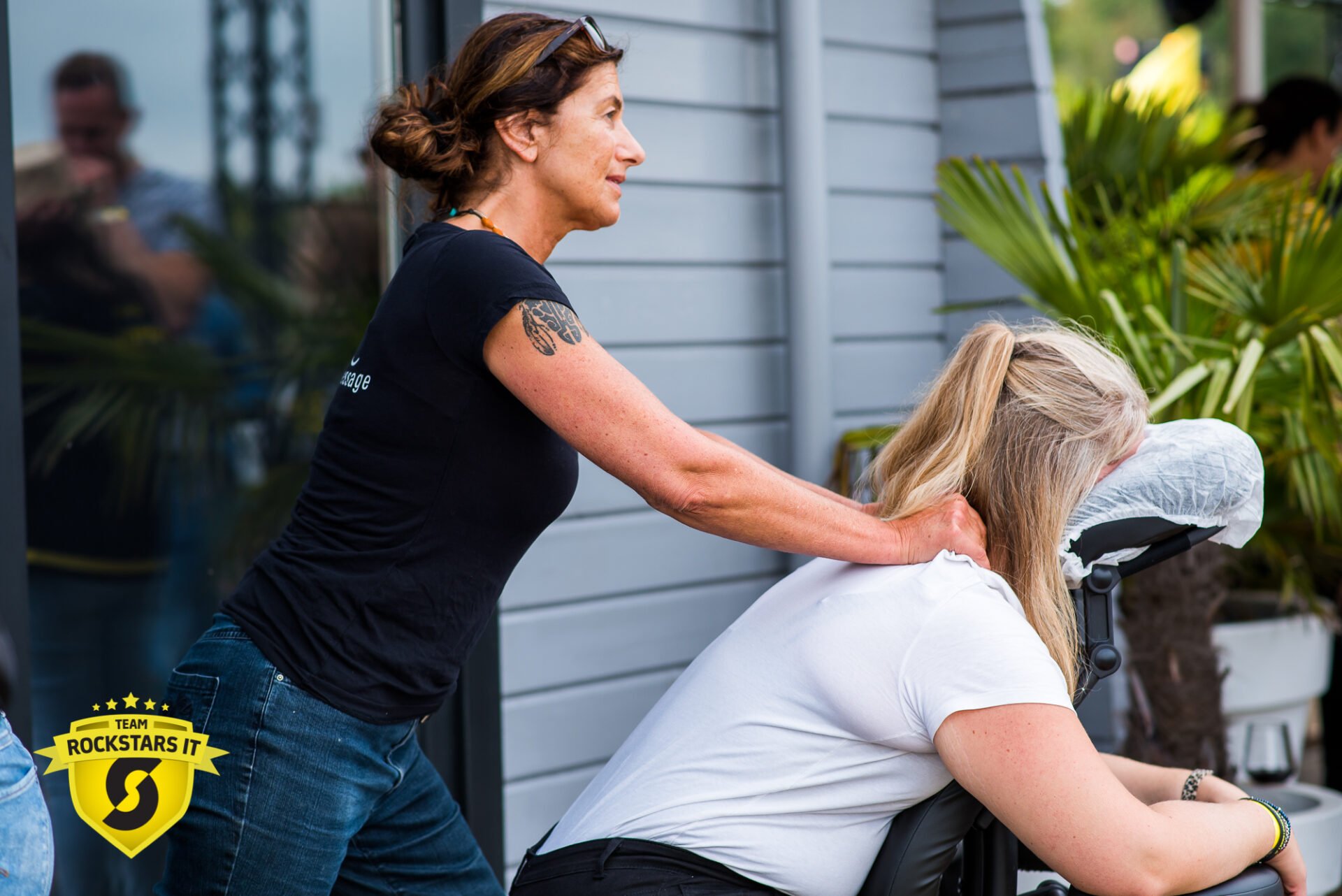 close your eyes for a moment and relax.
A day at your desk can be quite taxing on your body. Especially when your face is literally plunged into your screen.
Thanks to our home massage therapist, you can shake off the worries and stresses of the day for a while.
maximum relief.
We pull out all the stops so you can find an optimal work/life balance. From personal care and wellness to the bigger life decisions like buying your first home. We are always there for you.
This is how high we score on job happiness
40%
Grow within the organization
< 6%
Lowest turnover in the industry
The many anniversaries speak volumes
pa service
investing yourself.
Forget the state lottery, get into Crypto! A crypto-expert from Team Rockstars will give you the tools to use with more confident (to start) investing. Depending on enthusiasm, this is done in groups or individually.
It is important to remember that investing in crypto involves risk and it is important to do proper research before investing. Of course, we provide advice on this.

pa service
workation.
A lunch date while enjoying a real Italian pasta, a break-time walk through the historic center or a Friday afternoon drink overlooking the mountains. It can be done!
We offer you the opportunity to work abroad in the form of a workation: the work obligations as at home, the environment, atmosphere and experience of a vacation. We believe this contributes to job satisfaction, personal and professional development.
Of course, we will help you put together your workation.
pa service
dating service.
We arrange dates for our engineers and employees, yes really. This is perhaps our most heartwarming PA Service, to which our team sight with great love behind the scenes.
We are constantly asking our people what we can make them happy. In a strategy meeting, albeit as a joke, it came up several times that there would be a need for a dating service. Why not we thought.
pa service
unlimited leave.
We believe in the power of freedom, flexibility and nurturing a healthy work-life balance. Life consists of more than work. Our unlimited leave policy allows you to enjoy quality time with your family, friends or just some time to yourself. This contributes to your well-being and increases your productivity when you are back at work.
We understand that everyone is unique, with different needs and commitments, and we want to create a work environment where you have complete control over your own time.