Rockstar Tribe
Test Automation
Automated testing is a prerequisite for Rocksolid software. Being able to do repeatable testing, in addition to software quality, is also very important for your time to market. Being able to go to production in one click, who doesn't want that? But what does that require and how do you set it all up? Welcome to the automated testing tribe!
innovatieve opdrachten
automated testing
Working as a test automation engineer on innovative assignments is like playing with the latest toy. But it also brings challenges, such as dealing with unpredictable software errors and finding the best way to test and improve the software. So, as a test automation engineer, you must have a critical and creative mind and be able to work well with other team members. It can be a challenging task at times, but it is also a tremendously cool experience to contribute to the development of new technologies that are changing the world.
Onbeperkt trainingen en certificaten
Knowledge sharing at team rockstars.
Knowledge sharing is extremely important to us at Team Rockstars. This means getting to know each other, learning from each other and discovering new things every day. Our Automated Testing Tribe leads are the voice for the tribe within our organization and possess all the knowledge about the entire automated testing ecosystem. Curious how to become a tribe lead?
Working in the 70/30 model from Team Rockstars IT means you are not at risk. You get a permanent contract immediately and you always get the same fixed salary, even if you don't have an assignment for a while.
Your fixed salary grows annually with your hourly rate. In addition to the fixed part, you will also earn a variable salary. This is the difference between the fixed revenue you get and your total 70% revenue.
We believe that doing business together works.
The working model we use is completely transparent and you will know at all times what hourly rate you are sitting at with one of our clients.
Here are three examples of IT Rockstars and their 70/30 model. We assume that all three of them work 43.5 weeks (1740 hours) for a client and 8 weeks not (5.5 weeks vacation, 1 week training, 1 week sick, 1 week no assignment).
Your 70% is your money. So you also decide how much you spend on a laptop, phone, training or car. So you can see that Suzanne has more salary left over because she chooses not to drive a leased car.
| | Rik, 27 years old | Suzanne, 35 years old | Mo, 48 years |
| --- | --- | --- | --- |
| Hourly rate | €80 | €100 | €120 |
| Total revenue based on 40 hours | €139.200 | €174.000 | €208.800 |
| Turnover x 70% | €97.440 | €121.800 | €146.160 |
| | | | |
| Mobility (lease costs, electricity, fuel, public transport) | €9.000 | €2.400 | €12.600 |
| Laptop, phone, certifications | €1.800 | €1.500 | €1.500 |
| Other (social charges, pension) | €12.260 | €14.781 | €21.346 |
| Fixed income (gross annual salary including vacation pay) | €54.319 | €77.647 | €80.887 |
| Variable income | €20.000 | €25.472 | €29.827 |
| Total gross annual income | €74.380 | €103.119 | €110.714 |
We believe that people who choose their own assignments are happier
, so how do we do that?
Very simple. We'll let you make a list. What kind of company would you like to work for? Where? With what techniques? What kind of culture? Based on your preferences, we will look for a suitable assignment. So you may also always say no to an assignment.
Talent Management
In our opinion, this does go hand-in-hand with a bit of guidance. Our Talent Managers make sure of that. Each Rockstar has its own Talent Manager. This talent manager is involved with you both professionally and personally. How is your skin and in your assignment? What is the situation at home? What is the state of our development goals? Are there any trainings or certifications that can contribute to this? Need a kick in the butt? Or just the occasional brake?
Your talent manager is involved in all of these things, making sure, among other things, that you properly monitor your balance and job happiness. On the other hand, the talent manager encourages your development.
All the ducks are swimming in the water
….Falderal de riere Falderal de rare. Everyone knows the children's song, of course. As soon as someone starts the first sentence, on autopilot, completely helpless, you follow the song as a chorus with the well-known- Fal de ral de ral de ra- piece. When you hear it you are overcome by a wonderful warm feeling, safety, trust and recognition. It may remind you of a family member or friend who used to always be there for you.
That feeling of "belonging somewhere," the warm bath, safety and trust, that describes the feeling everyone who works at Team Rockstars IT has.
With us, no one should feel like the odd duck! The people are central, and in this we distinguish ourselves apart from our technical expertise. Knowledge sharing is of paramount importance at Team Rockstars; we want to connect all available IT expertise. That's why we work in tribes!
Make a choice below to enter your domain.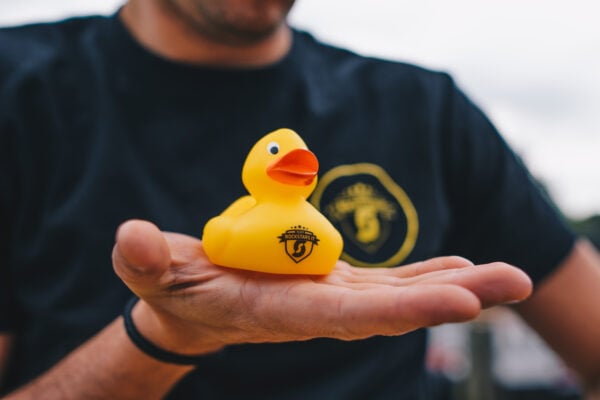 Test automation engineers
KNOW YOUR WORTH.
As a Test Automation Engineer, it is important to know your market value. We believe that knowing your market value allows you to raise your profile and negotiate salary and benefits.
Many Automated test engineers discover, after hearing their market value, that they are underpaid and that there is no transparency about construction. Discover your market value with our tool and receive it on your 06 number within one business day. If you wish, we will remove your number afterwards.
"*" indicates required fields
Dedicated test automation tribe
Our automated testing tribe leads
tribes & tech stack
Knowledge sharing is a high priority at Team Rockstars; we want to connect all existing IT knowledge. That's why we work in tribes! Make a choice below to enter your domain.