The rapid growth of cloud is also causing organizations to struggle to get everything out of the cloud fetch. The intended cost savings are failing to materialize and much potential remains untapped. So bliturns out o.a. from the '2021 State of the Cloud Report.' (Flexera, 2021):



Budgeting





cloud




cost is one of the biggest challenges

. With a projected growth rate of

cloud

usage

of 39% by 2021, it becomes even more important to budget properly and start optimizing costs

.



Unutilized potential:





35%




of the cloud paid for by organizations

cloud

services are not utilized (




w





aste




)

.
Optimizing from cloud-costs (cost savingsring) is for good reason it on–a–next most important cloud initiative for organizations in Europe.
THE 4 STEPS TO COST SAVINGS IN THE CLOUD

Cut costs by moving to the

cloud

going e

n getting the most out of the

cloud

is easier said than done
. The
is always customized and there are an awful lot of knobs to turn

.

Nevertheless we advise you

on these

four

these four areas

:

More

servers bring to the cloud. An open door perhaps, but bringing more "workload" (migrating work loads) to the cloud can both save costs and bring more flexibility/agility. By bringing more capacity to the cloud, you need to spend less on purchasing and managing traditional data centers. Because in the cloud you only pay for what you actually use, you get more control over your costs.
Right sizing!

Especially with lift&shift (rehosting), there is a risk of "putting" too much computing power, data storage and memory into the cloud. It seems obvious, but by looking carefully at what is really needed in terms of capacity, you don't start with excess capacity right away. And so you already save costs right away. Even if you are already (partially) in the cloud, there is still much to be gained with right sizing.
Purchasing computing power at a discount.

The pricing structures of different cloud services often prove difficult to fathom. Many applications run for a fixed period of time. Usually you can tell your cloud provider what percentage of computing power you need for that period of time, buy them in advance across years and applications, and thereby get hefty, up to 80%, discounts off the normal price. To get you started a bit, below is an indication of discount programs by cloud provider.
Holding your software up to the light!

Saving costs in the cloud can be done precisely by making better use of the cloud! By looking at the applications instead of the servers, many savings are still possible. For example, you can think about converting a Web server to a Web app or transferring a database from an SQL server to a PaaS SQL service. This can significantly save on costs because you then only pay for the times the service is called, rather than just running the server. This will reduce costs and also give you more insight into cloud costs.
THE MAGIC BUTTON?
There is so unfortunately no magic button with which you can your cloud-costs or get more out of the cloud from the cloud. The route to cost savings starts with the question: What does the architecture of your software look like? And what solution fits that best?
We often see that companies do not take the time to develop a good (application)cloud strategy And just starting somewhere. A shame, because because of your current application landscape analyze properly first, you can better assess how your organization can get the most out of the cloud gets.
In the next blog, we will elaborate on how to assess your current application landscape and provide guidance on your roadmap to optimal use in and of the cloud.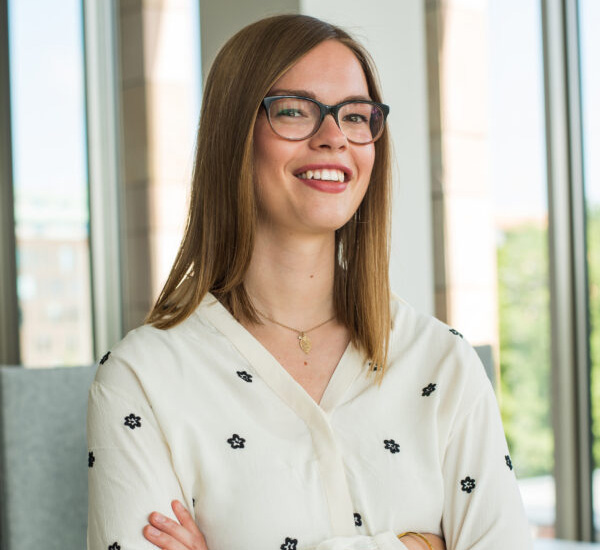 Sparring with Lindy about cost savings in the cloud?