the rockstars method
Discover what it pays to radically put your people #1.
The rockstars method Yellow paper
What happens when you really put your people first? In this yellow paper, learn from Laurens Simonse, founder of Rockstars IT, and Raymond de Looze, co-founder of Double-OO and people strategy expert. The authors share their personal stories and deep insights into how Team Rockstars IT is organized, with numerous examples. Download the free yellow paper now and discover the success behind Team Rockstars IT.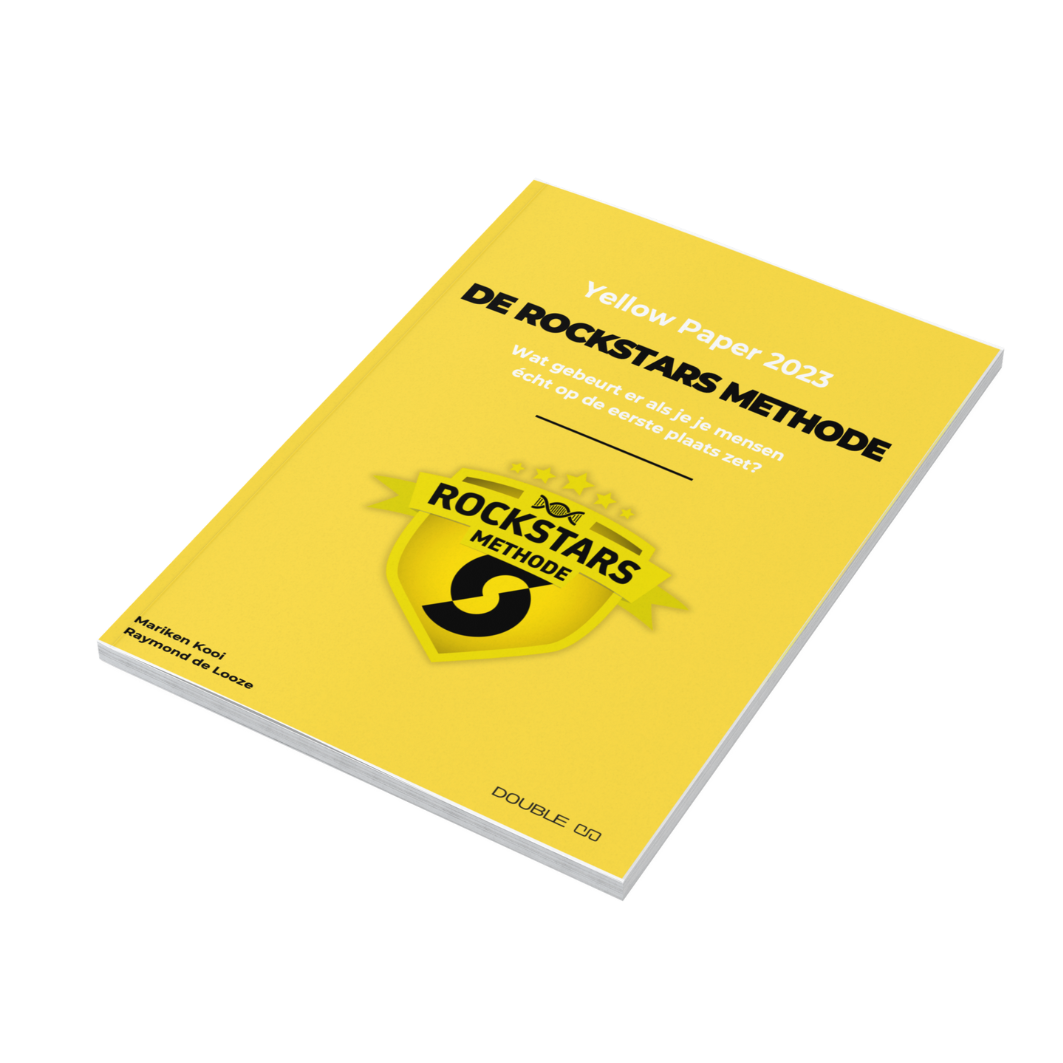 the rockstars method podcasts
laurens simonse
Born and raised in Zeeland, Laurens Simonse has brought his unique flair to business, combining his deep passion for entrepreneurship with his expert knowledge of the world of technology and recruitment. He is the founder of the renowned Laurens Simonse Group, also known as LSG, an organization that brings together talent and companies to create innovative solutions that push boundaries and shift paradigms.
Simonse's philosophy is based on people and their potential, and he has proven himself a true leader, inspiring with his unwavering commitment to facilitating growth and creating opportunities. His drive and forward-thinking vision have helped him build a network of successful companies that have made an impact in their respective industries.
His contributions to the business world have brought not only business success, but also recognition from his peers. He is a mentor, a visionary, and perhaps most importantly, a role model for young entrepreneurs pursuing the dreams he once had for himself.
raymond de looze
Raymond de Looze (1976) is a business administrator and lawyer who, after an international career in the field of complex reorganizations, turned to his true passion: people strategy. About the relationship between organizations and their people, and their development. He challenges critical self-examination with simple words and humor. From sharp observations, he sometimes confronts firmly, but in a pleasant way.
He debuted his first book on personal development, DIY Guru, in 2020. Less than 10 months later, his second book was published: How to Become the Best Version of Yourself - and Why You Especially Shouldn't Want to. His third book, co-written with Laurens Simonse, The Rockstars Method, will be published in September 2023.
In addition to being a writer, he is co-founder of Double-OO, which helps organizations make the greatest possible positive impact on their people. He has a special talent for bringing together the hard side (data, processes, euros) and soft side (connection, trust, commitment). In his view, both are crucial to a successful, sustainable organization that can make a real impact on people. He fills his free time with sports, cooking, theater, music and travel. He has a fondness for Romance languages.
Raymond always vetoes out of curiosity. The desire to unravel how an organization or person is put together. He and Laurens did the same for Team Rockstars IT.
Contact
Send us a message
Not getting there and would like to discuss how to use the Rockstars Method for your organization? We are happy to help.
"*" indicates required fields