INFORMATION ABOUT YOUR EMPLOYER
Team Rockstars Data has been a new startup within the now 600-strong software house since 2022. Every day we connect our passion for technology to the finest Data projects within the Netherlands. We see the growing needs among our partners like DNB, ASML, Alliander, Essent to get more out of their data, while its complexity is increasing day by day.
Drawing on our deep expertise in data architecture and data infrastructure, and with a clear vision of a "future-ready" data architecture, we are committed to leading and supporting our partners in implementing their data strategies. We do this in multiple forms, including consulting/advisory, secondment and hiring teams as a service.
Within a year and a half, our data community has grown to 30 modern Data Engineers, Machine Learning Engineers, Leads and (Solution) Architects. Our ambitions are big, and of course a Data Principal (or should we say visionary) is not to be missed!
What makes us different?
Within Team Rockstars Data, everything is about people. We let our professionals shine in projects that touch them deeply. Our admission policy is strict so that our people not only feel at home, but also meet our high technical standards. 'Only the best get in' is our motto! Our entire ecosystem is designed to unleash the maximum potential of our consultants. This includes not only well-defined development paths, both technical and leadership, but also excellent marketing for thought leadership and technical guidance within projects.
This is what energizes you
As a Principal Data Consultant, you will be at the forefront of the market and think it's cool to connect your gained knowledge and experience with our community, client challenges and recruitment ambitions. In addition to a substantive role as Architect or Lead with the client (70% of your time), you'll also be developing razor-sharp data propositions for clients (think data accelerators), coaching team members in complex situations, coordinating development opportunities with our internal training, and working with the community to make sure our tech talks are a must-visit!
In short, do complex data projects continue to fascinate you every day and do you get a kick out of getting the best out of people so that they shine in the most complex data projects in the Netherlands? Then read on quickly.
The Monday-Friday schedule is flexible and always exciting! From internal meetings with the CTO Office to strategic discussions with clients, or substantively guiding project teams, every day is an adventure. Coffee, technology and strategic visions are your daily fuel.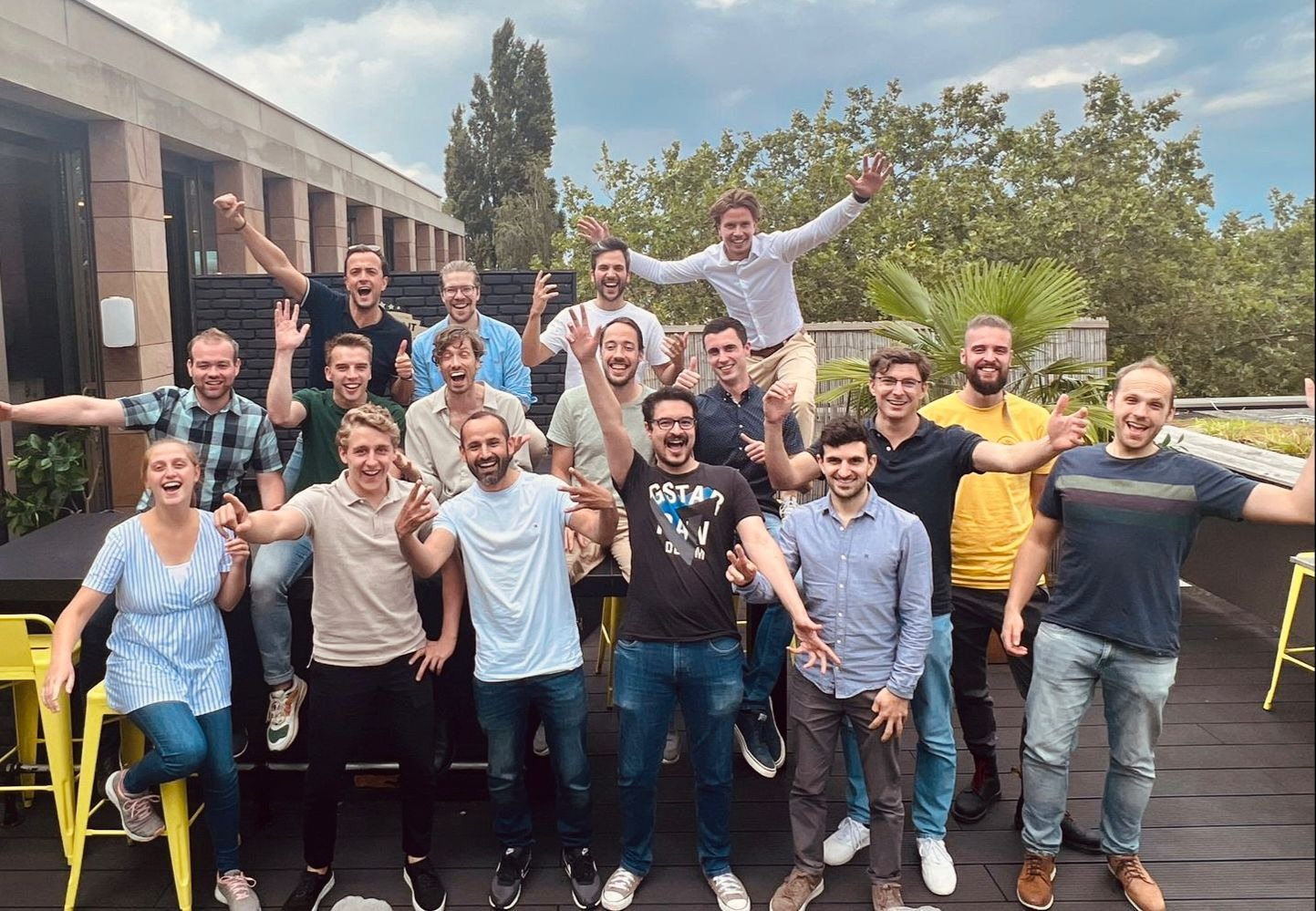 This is where you recognize yourself
No one is perfect, but if you come close to a perfect score, we would love to hear from you!
> 8 years of experience in the world of data engineering, the last few years of which have been active as a lead or architect;
Elaborate data solutions for clients with the latest technology and capabilities;
You have the right experience to advise customers in pre-sales processes;
Selecting "best of breed" solutions for streaming, event based or just classic batch solutions;
Coach our tech team members who want to advance in their consulting skills or further develop their solution design skills;
Ability to translate your vision of the data future into hard- and softskill programs;
Spotting, teasing out and presenting trends to inspire our own community, potential Data Rockstars and clients alike;
Establishing a future fit radar with our CTO office and data board to ensure that the knowledge of our community remains relevant;
Preparing relevant workshops, trainings and teaching modules together with our data community;
Ability to autonomously initiate projects within our organization;
A getting things done mentality;
A college or university degree in IT/Data;
Passion for a dynamic environment and our core values: HOERA (Warm, Open, Energetic, Rebellious, Ambitious).
This is what we have to offer you
At Team Rockstars IT, you step into a benefits package that welcomes you with open arms! Apart from just a very nice salary and the security of an indefinite contract, we offer the following conditions:
Salary range 5,500-7,000 euros gross per month based on a 40-hour work week;
Flexible mobility policy, home office allowance, laptop and phone;
Compensation for conferences where you are a speaker;
The Team Rockstars Home Office Store in partnership with Coolblue, where you get to choose €750 worth of products to furnish your hybrid home office;
Work in a young, dynamic team with flexibility, unlimited leave and opportunities for work stations abroad;
Personal development and advancement opportunities through our internal Rockademy and in-house coaches;
A safe working environment where there is room for new ideas and initiatives;
Great events, parties and tech sessions;
Pamper moments at the office, including massages, manicures, deluxe lunches and laundry and ironing services;
The opportunity to help build one of the fastest growing software service providers in the Netherlands.
And as icing on the cake, you'll receive our coveted merchandise package at your start, which includes sportswear, hoodies and even customized swim slippers!