Tech event
locatie: Inspyrium - cuijk
On September 8, our very first Rockstars festival will take place! Welcome to "Rockstars Valley," where our very own Rockstars take the stage to tell you all about exciting tech topics such as domain driven design, team topologies, FinOps in practice and much more! Are you ready for an evening of inspiration, knowledge and new insights?
you're invited.
At Rockstars Valley, it's not just about technology. We believe in the power of people and culture. So what are you going to discover? The magic that is created If you put people radical at #1.
But wait, there's more! You will be immersed in the world of leading IT experts such as Oscar van der Leij with his architect cafe, Jacob Duijzer on Team Topologies and various thought leaders in software. All in a green oasis where technology and culture merge like butter in a bright yellow Rockstars sun.
Rockstars Valley is certainly not just a listening party. No, this is your chance to network. Meet other IT professionals, shake hands with our own IT Rockstars and build bridges that can catalyze your career.
So grab your invitation, put on your sunglasses and step into the world of a true IT Rockstar. We are ready to welcome you to Rockstars Valley!
rockstars valley program
locatie: Inspyrium - cuijk
On an empty stomach, of course, you can't get started. Enjoy delicious food while networking with trade and industry peers.
Rockstars Valley – Where Tech meets Culture
We'll dive in together and show you the magic of where tech meets culture. Hold on tight, because it's going to be a wild ride!
If you thought the party was over, you're wrong! We have an extra surprise up our sleeve (if you like this, is of course not mandatory). Join the Ultimate Rockstars Experience and rock out to the wee hours to the Rockstars beat.
.
architecten café
The Practical Solutions Architect – oscar van der leij & Cris Cadinu.
What do you start with when you are deployed as a solutions architect? How does the process of solution architecture work? And what are your deliverables and when and how do you deliver them? What does this really look like?
In this session of the Architects Café, Oscar and Cris cover two fantastic real life cases showing how this process happens, what deliverables are delivered and how this is handled.
Oscar van der Leij has more than 20 years of experience in IT and has managed the transition from a segregated to an integrated development and operations process at several clients. He has seen how this has led to good collaboration between development and operations teams, resulting in efficiency, speed and quality in software development.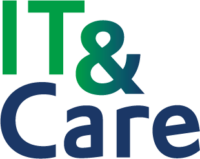 round table
Building successful teams – jacob duijzer.
Get answers to the question: how do you get impressive performance from Team Topologies and DevOps?
In today's fast-paced business world, it is crucial to work with excellent teams that can deliver value quickly. To achieve this, effective team structures and continuous improvement practices are essential. In this session, discover how concepts such as Team Topologies and DevOps can help organize teams for effective software development.
Jacob, currently an agile coach on an Enabling Team, has a key role in implementing Team Topologies principles within the organization. His enthusiasm and dedication have been noticed by the organization behind Team Topologies, which soon plans to appoint Jacob as one of the first official Team Topologies Advocates.
tech talk
domain driven design – lindy hutz.
Bringing business and IT together, this can seem like an impossible task. Domain-driven design helps make this happen by having domain experts and IT teams speak one language and categorize IT logically.
Lindy Hutz is a true connector with a developer background and has now been in IT for 9 years. With empathy for both IT and business, she knows how to bring the two closer together and makes needs transparent. DDD is a passion in which she has 5 years of experience.
During the talk, you will learn what exactly DDD is, what the added value is, and how to apply it to your business.
tech talk
Ultimate AI boosters for software development – mark bertels.
Discover the power of AI in software development during this inspiring talk!
Wondering how AI products such as ChatGPT and Github Copilot can take software development productivity to new heights? More and more organizations are becoming curious about these developments, but still lack the necessary knowledge to take full advantage of them. Imagine increasing efficiency and knowledge sharing within your development teams, resulting in better performance.
This talk offers you the chance to discover the latest trends in AI and understand how your business can benefit from them. Get inspired by the possibilities and take the next step toward improved software development. Don't miss this opportunity to take your business to new heights!
registration rockstars valley
To be present is to experience. Seeing is believing. Don't wait any longer and register for our customer day at Rockstars Valley.