book release
ron veen & david vlijmincx
Cloud-Native Development and Migration to Jakarta EE helps you
discover the secrets of the Jakarta EE evolution while you
the migration and modernization of your existing applications
examines. You discover how to make your code compatible
with the latest version of Jakarta EE and how to use the modern
functions effectively.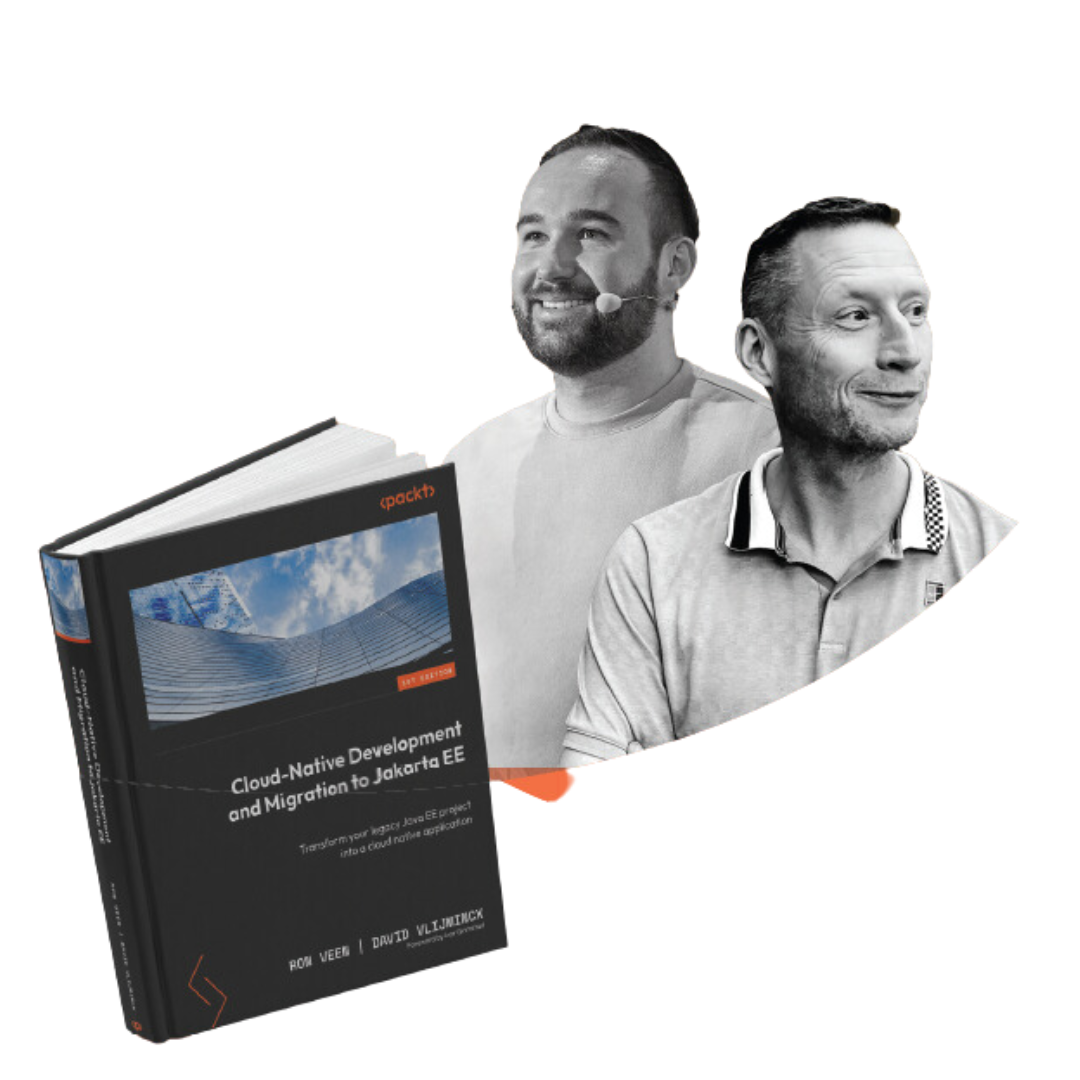 get our knowledge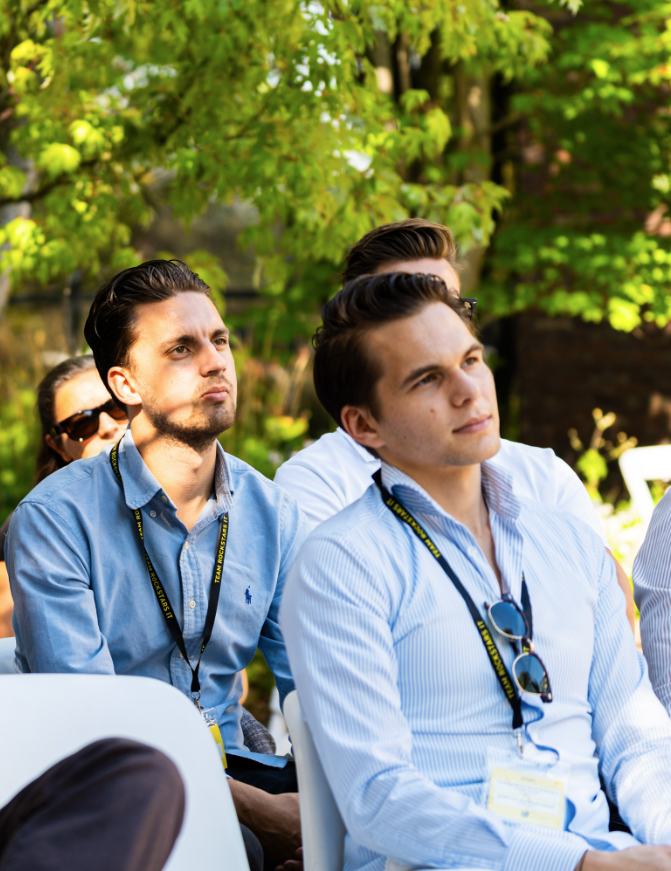 java talk
Step into the future of IT with "Cloud Native Development and Migration to Jakarta EE."
In the dynamic world of IT, life-long learning is not a "nice to have," but a "must have. As you read this, the software your company relies on may have already become an outdated standard. The transition to Jakarta EE from Java EE is such a crucial milestone that cannot be ignored, and we have just the right expertise to guide your team through this process.
Want to learn how to win the IT race without dropping stitches with Log4J and Spring4Shell? Ron and David share their secrets. Their talk is not just an inside look at migrations and cloud architecture; it is a backstage pass into the future of technology.
Added value
Expertise from Java thoughtleaders

Immediately Applicable Strategies

Forward-looking Technological Insights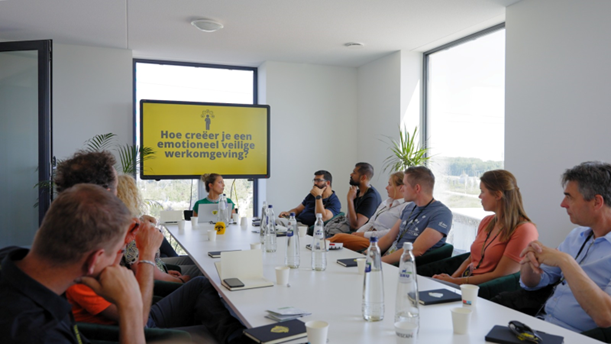 team session
The scale of Rockstars
Hold up a Rockstars mirror to yourself and see where you have the most to gain.
Discover where your company stands on the "Scale of Rockstars": a powerful team session. Can also be combined with an inspiring keynote. Where are your organization's challenges? Where do you have the most to gain? How many characteristics of a Rockstars organization do you have? And what can you do to take concrete steps toward that? This unique offering, carefully prepared and executed by Double-OO with support from Team Rockstars IT, brings challenge, team development and inspiration. This program is suitable for groups ranging from 5-10 to a maximum of 25-30 people. Perfect for MT, board, management, business teams or HR teams.
Added value
An energetic and sometimes confrontational Rockstars mirror

Online quick scan (10min) for quick focus and results

Ensuring your team has an inspiring and transformative experience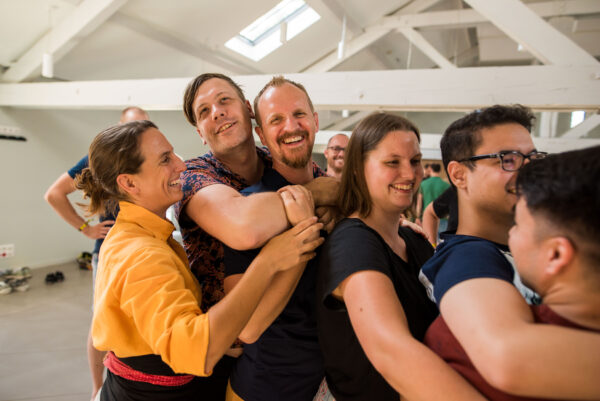 100-day program
Core values to the workplace
Bring your organization's core values to everyday work practices.
Core values are an important aspect of a strong culture. But how do you make sure the people in your organization know what the core values are? That those are worn? And that people actually act on it in the many dilemmas of daily work practice? Because until people do something with it on a regular business day, it's just some pretty empty words on a website.
Bring core values to life in your organization with lessons from the Rockstars Method, facilitated by Double-OO. In a 100-day program from words on the website to concrete actions in line with widely held core values. Want to know how? Feel free to ask us.
Added value
Brings your core values to life.

An enriching program about connection and movement

A positive effect or mutual understanding and team dynamics
ron peat
Ron Veen - a software engineer with a wealth of experience as diverse as the technology itself. From Midrange Systems to Microservices, Ron has not only seen the technological landscape evolve, but has played an active role in this revolution, always guided by a fervent passion for software engineering and architecture.
With more than 15 years of experience on the JVM and within the Java ecosystem, Ron has an encyclopedic knowledge of frameworks and libraries, from Apache to ZK. He is not only proficient in mainstream, but welcomes the versatility of alternative JVM languages such as Groovy, Scala, Clojure, with a special place in his heart for Kotlin.
His expertise is certified and recognized; Ron is an Oracle Certified Java Programmer and Sun Certified Business Component Developer. At Team Rockstars IT, he assumes the role of Special Agent and shares his knowledge as a speaker at international conferences.
He is one of the authors of the Java book of 2023. This makes him not only an expert in his field, but also a visionary who is constantly looking ahead to the next big development in the software world.
david vlijmincx
David Vlijmincx - a Java developer with endless experience who not only honors his title as Oracle Ace, but also his deep understanding of Java and dedication to software of the highest quality. With around 10 years of expertise under his belt, he is known for his ability to make complex technical concepts accessible, both as a speaker at conferences and in his writing.
Thanks to his contribution to the book, we gain insight into the world of cloud-native Jakarta EE. David's ability to work as part of a team is second to none and essential to the successful completion of projects. He is not only a team player; his contributions to the tech community, shared through his personal blog, highlight his deep insights.
Every project David works on is enriched by his passion, expertise and unwavering commitment to excellence. His work reflects a clear vision of software development coupled with a practical applicability that takes teams and projects to the next level.
Contact
Send us a message
Not getting there and would like to discuss how to use the Rockstars Method for your organization? We are happy to help.
"*" indicates required fields