locatie: 's-Hertogenbosch
Where energy meets tech. Come to the first-ever sustainable energy festival in Brabant's tech hub!
you're invited.
Step into a world of possibilities and be inspired by the unlimited potential of technology in the energy industry. Brabant's tech hub will host the first-ever Future Power Forum: this festival brings together a vibrant community of Essent, Enexis and Team Rockstars IT, who together are paving the way to a sustainable and energetic future.
What can you expect at the Future Power Forum? A day of exciting presentations and lectures from leading experts in energy technology. Discover the latest trends, groundbreaking developments and innovative solutions that can transform our energy supply. From smart grids and renewable energy sources to advanced storage technologies and efficient energy generation systems – this is where ideas converge and future breakthroughs are formed.
But the Future Power Forum is more than just a conference. It is an interactive experience that invites you to participate in hands-on workshops, live demonstrations and networking opportunities with like-minded professionals. Meet the visionaries shaping the future, exchange knowledge with innovative entrepreneurs and make friendships that can last a lifetime.
So, if you are passionate about the possibilities of technology and fascinated by the evolution of energy, don't miss the Future Power Forum! Register today and become part of an inspiring community committed to a sustainable and energy-rich world.
program future power forum
locatie: Inspyrium - cuijk
Step over the threshold, breathe that Brabant air and feel the anticipation rise. Our team welcomes you to the tech and energy world with open arms.
Rockstars Valley – Where Tech meets Culture
We'll dive in together and show you the magic of where tech meets culture. Hold on tight, because it's going to be a wild ride!
Like standing in a candy store full of knowledge. Choose your faves from our inspiration and knowledge sessions. Whether you crave the latest tech innovations or hunger for Rockstar culture – there is something for everyone.
Have a drink and catch up!
The Rockstars Method: Time to fire the confetti cannons! We proudly present the birth of our first book, "The Rockstars Method." Be at the forefront of this milestone and be the first to get a glimpse of our proven methodology.
Should you have gotten hungry from all that inspiration, you can satisfy your hunger afterwards with a delicious dinner while networking with trade and industry peers.
Get ready for our special guest, guaranteed to blow you off your feet.
If you thought the party was over, you're wrong! We have an extra surprise up our sleeve (if you like this, is of course not mandatory). Join the Ultimate Rockstars Experience and rock out to the wee hours to the Rockstars beat. No worries about the return trip – we have a bed waiting for you. It will be a night to remember!
round table
Software quality through DevOps – oscar van der leij.
As an organization, how do you improve software quality and user experience? DevOps teams enable continuous integration, delivery and deployment to make software updates and improvements faster and more often, while maintaining application stability and reliability.
This session covers the fundamental principles and best practices of DevOps. You will learn how DevOps accelerates the software lifecycle, improves collaboration between development and operations, increases software quality and reduces time to market.
Oscar van der Leij has more than 20 years of experience in IT and has managed the transition from a segregated to an integrated development and operations process at several clients. He has seen how this has led to good collaboration between development and operations teams, resulting in efficiency, speed and quality in software development.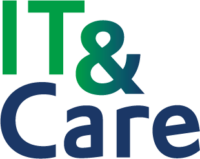 round table
Building successful teams – jacob duijzer.
Get answers to the question: how do you get impressive performance from Team Topologies and DevOps?
In today's fast-paced business world, it is crucial to work with excellent teams that can deliver value quickly. To achieve this, effective team structures and continuous improvement practices are essential. In this session, discover how concepts such as Team Topologies and DevOps can help organize teams for effective software development.
Jacob, currently an agile coach on an Enabling Team, has a key role in implementing Team Topologies principles within the organization. His enthusiasm and dedication have been noticed by the organization behind Team Topologies, which soon plans to appoint Jacob as one of the first official Team Topologies Advocates.
tech talk
FinOps in practice – david de hoop.
How do you achieve economical Cloud Design and avoid unexpected costs?
Many organizations migrate to the public cloud with the expectation of saving costs, but are often disappointed. Why does this happen and how do you avoid unnecessary spending?
This session focuses not only on gaining insight and control over the cost of your public cloud implementation, but also on preventing unexpected costs. "Design for cost" plays an important role here. Discover how to design your infrastructure and software so that they efficiently use the valuable resources at your disposal.
David de Hoop, Special Agent and Cloud Solution Architect at Team Rockstars IT, has extensive experience in public cloud architecture and software development. He helps organizations successfully realize their cloud ambitions. In addition, David is an international speaker and trainer on Microsoft Azure solutions and will be featured at several conferences nationally and internationally this year.

tech talk
domain driven design – lindy hutz.
Bringing business and IT together, this can seem like an impossible task. Domain-driven design helps make this happen by having domain experts and IT teams speak one language and categorize IT logically.
Lindy Hutz is a true connector with a developer background and has now been in IT for 9 years. With empathy for both IT and business, she knows how to bring the two closer together and makes needs transparent. DDD is a passion in which she has 5 years of experience.
During the talk, you will learn what exactly DDD is, what the added value is, and how to apply it to your business.
round table
distributed data effort – martijn beenker.
In this pragmatic roundtable workshop, we will address the topic of "Distributed Data Efforts." The session will be hosted by Martijn Beenker, who has spent the past 3 years leading a major Data Mesh transition within one of the Netherlands' major banks.
As an organization, we all shout that we want to get more out of our data, but is everyone clear on what the real benefits of this are and what this requires of the entire organization? Is Data Mesh a hype or a viable option for every organization?
We will use some specific best practices around the topic of Data Mesh, gained in mature data environments, to provide insight into how to focus your data ambition and how to translate this into your data roadmap and ownership.
Get ready for an interactive session around topics such as: Data Architecture, Data Positioning, Security, Governance and how to bring people into this transition!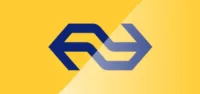 tech talk
Ultimate AI boosters for software development – mark bertels.
Discover the power of AI in software development during this inspiring talk!
Wondering how AI products such as ChatGPT and Github Copilot can take software development productivity to new heights? More and more organizations are becoming curious about these developments, but still lack the necessary knowledge to take full advantage of them. Imagine increasing efficiency and knowledge sharing within your development teams, resulting in better performance.
This talk offers you the chance to discover the latest trends in AI and understand how your business can benefit from them. Get inspired by the possibilities and take the next step toward improved software development. Don't miss this opportunity to take your business to new heights!
laurens simonse & raymond de looze
How do you really put your people first and guard your business success?
Many organizations claim to put their people at #1. But what if that conflicts with other interests, such as commercial ones? In the first place, there is only room for one. But business success is also necessary, otherwise it is not sustainable. Two-leggedness we call it: people at #1 and commercially successful. How do you get that done?
A session that, as far as we're concerned, you can't afford to miss. The two authors of The Rockstars Method step on stage together to take you through how Team Rockstars ' people-centered mindset leads to growth in an interactive workshop. Is a completely people-centered approach unfeasible for your company, team or department?
These two gentlemen think otherwise. The important thing, though, is to get it down to the capillaries of the organization, but oh well, let's not get ahead of ourselves. Laurens and Raymond also know how to give handles for your specific situation to put people on 1.
laurens simonse & bart nijskens
How do you bring your core values to life?
Core values are an important element of culture. But they have meaning only if people actually act on them in a normal working day. Otherwise, it is nothing more than some pretty words in a forgotten corner of the website. Find out how Team Rockstars pulled this off.
Our greatest standard-bearers of Rockstars culture are on stage together. Together, Laurens Simonse (Founder and Owner) and Bart Nijskens (Founder and Owner) have been responsible for creating the Rockstars culture. This was not always without struggle, Bart and Laurens take you through how a feeling was transformed into powerful words, which then went on to serve as a measuring stick for day-to-day operations.
In the end, they achieved with it that the entire staff can list them without stammering and apply them daily. They take you through how to formulate core values for your organization, team or department and what it means to start bringing those words to life.
simone van erp & raymond de looze
how can you achieve shared interest?
An organization and the people pulling the same rope. That's the goal. Side by side instead of facing each other. Because in the end, everyone benefits, both the people and the organization. Team Rockstars IT takes this very far, with a crystal clear 70 / 30 revenue model. But how does that work for your organization?
Simone van Erp, Chief of Staff and Raymond de Looze (People Strategist / Double-OO) take you through how a shared interest was able to accelerate the growth of Team Rockstars. We understand better than anyone that a clear revenue model may not apply to your department, team or organization. Together, Simone (from the business) and Raymond (from the people) will show that there are great opportunities beyond the merits to achieve shared interest. Expect this workshop to give you a lot of practice in recognizing and indexing opportunities for shared interests within your department, team or organization.
simone van erp
Culture versus diversity and inclusion.
Having a strong culture like Team Rockstars IT has many advantages. But it also chafes with the importance of diversity and inclusion. Because what price do you pay if the organization is especially attractive to people who are, flat out, pretty similar anyway? How do you create a very strong culture that is also diverse and inclusive? A challenging dilemma!
Our Chief of Staff, Simone van Erp, balances daily between these two power terms: culture and inclusion. From her experience, strong background and role, she will take you through how choosing to have a strong culture, should not lead to a lack of diversity and inclusion.
Simone is committed daily to the work happiness of all Team Rockstars IT colleagues. She also focuses on increasing the number of ladies in IT, with her intiative: She's an IT Rockstar. How choosing culture leads to challenges in recruitment and how Team Rockstars deals with them, hear here!
claudine hanssen & laurens simonse
Recruitment, how to find and engage talent the Rockstars way.
At Team Rockstars IT, we take recruitment very seriously. And with success. Want to discover what helps us do that? Hire for culture? The importance of measurement? The power of referrals? We are happy to take you through our process that allows us to hire hundreds of high-end IT professionals each year.
Even at Team Rockstars, in this tight market, dozens of qualified software developers are not knocking down the door every day. How do we still manage to stand out and deliver what we promise? What are these promises anyway?
With 25 years of experience in the recruitment business (with multiple labels), Laurens Simonse is considered one of the stalwarts of recruitment in the Netherlands. He used that experience to set up Team Rockstars, with a growth from 0 to 600 people we can say that recruitment worked just fine. Laurens along with our recruitment manager Claudine will take you through Team Rockstars' recruitment secret, or is there none?
registration rockstars valley
To be present is to experience. Seeing is believing. Don't wait any longer and register for our customer day at Rockstars Valley.